---
This web site is designed for computer screens, not Iphones/Ipads or wrist watches.
Works on Samsung phones, but not Iphones/Safari as Apple can't write a decent browser.
---
---
NEW Pictures of Gandalfur are coming this week: June 2022.
Perhaps of Tango too, as they are inseparable ... paddock mates.

SEE Video of "Gandalfur & Little Tango" on the left panel just below "Sales"

---
Sjóli frá LoneStar
Picture taken age 3-3.5. Sjóli's a lot bigger now (HUGE) 850-ish lbs
ALL Muscle, and his mane is now down to his knees

Sjóli is out of Þra frá Akureyri and Tígull frá Gygjarhóli (1st Prize), arrived 5-26-07, a pretty dark red
bay (dark buckskin leather like) four gaited stallion. This is a very well bred stallion.
Grandsires: Stígandi frá Sauðárkróki & Stígur frá Kjartanstöðum (both 1st Prize).
Both of which also have Honor Prize for their offspring. He also traces his lineage to the following
stallions/mares: Þáttur frá Kirkjubæ (Honor Prize), Sörli frá Sauðárkróki (Honor Prize),
Hrafn frá Holtsmúla (Honor Prize), Nattfari fra Ytra-Dalsgerdi (Honor Prize), Hörður frá Kolkuósi,
Hlynur frá Kirkjubæ, Stígandi frá Kolkuósi, Kolbakur frá Kolkuósi and
the Honor Prize mares: Terna frá Kirkjubæ & Siða frá Sauðárkróki.

Sjóli's lineage

Sjóli's father, Tígull, is one of the highest evaluated four gaited stallions in the world, 8.60 overall.
8.65 for conformation. 9.5 for tolt & trot. 9.0 for gallop, spirit, appearance under rider.
Like his sire, Sjóli is four gaited.
Sjóli has a very attractive front end, including his chest, long raised arched neck, refined
head and rather pretty face. His friendly personality and good temperament match his appearance.
Sjóli means: "king, duke".
Sjóli is becoming a beautiful & powerful stallion. His gaits are exceptional,
as his movements are very spacious (long & wide). This boy can literally prance & DANCE!
Sjóli is available for breeding in Texas now, live cover only at this time.

Sjöfn: Sjóli & Rut offspring's lineage

Notice how his back & croup muscles extends up well above his backbone ...
When at rest, his back is just about perfectly smooth, i.e. you can barely feel his back bone ...
In that regard, I'd say he has an excellent VERY STRONG back. His conformation is exceptional.
Picture was taken at age 3.5 years. He is now over 13 years and much much stronger and bigger/wider!
But he is still a sweet boy! Tigull's conformation had 2 faults: slight ewe neck & cow hocked on rear legs.
Sjóli has a noticeable longer neck than Tigull and is not "ewe necked" & has good straight rear legs
(not cow hocked). So Sjóli's conformaiton score should be even higher in this regard.


---
---
---
Lone Icelandic venturesome explorer ...

Copyright <> Drew Doggett

---
---
---
---
---
Among all else, don't forget to follow your Passions ... life is short !!!
---
To Paraphrase Harry Truman: "If you want a (true) friend in this world, get yourself a dog."

---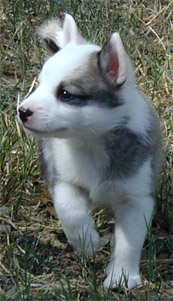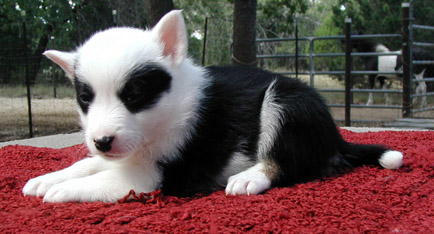 Joe Cool!
Lukka!
---
---
"He who possesseth little is so much the less possessed.
Blessed be moderate poverty!" -- Friedrich Nietzsche

---
---
Joli and Ras - Working on the Spanish Walk

---
Go to the top of this page
---
If you do not see any boarders on the left or top, then click here for the front page of http://icelandichorse.us/
---
---
<[[ © 2001-2023 C E C, No portion thereof may be used without permission. ]]>

---